In continuation of the Nigerian Army Resource Centre (NARC) Weekly Briefings by Senior Research Fellows and Subject Experts, today, 16 March 2022 , there were four presentations at Hall B , TY Buratai Block of the Centre in Abuja. Presentations were made on the recent happenings in their areas of coverage and drew lessons for Nigeria, with recommendations, after which there was an interactive session.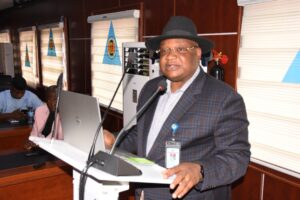 First to present was Brigadier General SN Eze, Subject Expert State of Israel and Islamic Republic of Iran. He briefed on the recent happenings in Israel and Iran focusing specifically on the headline – "Israel's Education System: A Ticking Time bomb". He made analyses on the situation and drew up comparisons with the current educational crisis in Nigeria, pointing out lessons for Nigeria and suggesting ways forward.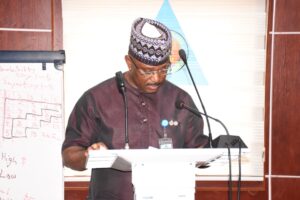 The next to present was Brigadier General CA Ovbude, Subject Expert North Africa and Turkey. He also highlighted the recent happenings in those areas with particular attention to the "Turkish plans to woo African students to its Universities". He further analysed the issues, noted its importance and implications for Nigeria, and then made recommendations.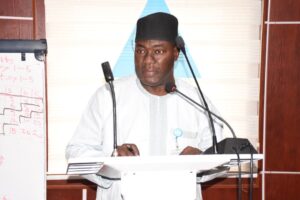 Subsequently, Major General R Abubakar, Subject Expert Eastern Europe and Russian Federation presented his brief on the latest happenings in the regions. In his analyses, focus was on the headline – "Criminal Gangs Targeting Ukrainian Women Fleeing the War in a bid to Turn them into Sex Slaves" . Comparisons were made with the refugee crisis in Nigeria as well as the emigration scams and smuggling of humans across the Libyan routes. He made analysis, lessons for Nigeria, and suggested the way forward.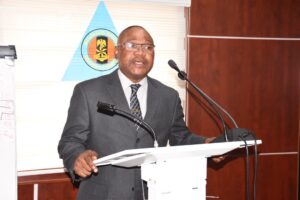 After that, Major General KO Ogundele (Rtd), Subject Expert on China briefed on the latest happenings in the country. Emphasis was placed on "China's Plans to Arrest the Former Vice Chairman of its Federal Banking Regulator, Huarong Asset Management Company over allegation of bribery". Drawing parallels with Nigeria, suggestions and recommendations were made on how to tackle the endemic corruption in Nigeria.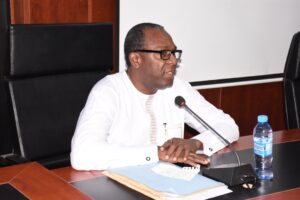 Present at the briefings were Director of Research, Professor CBN Ogbogbo and Dr Abubakar Sifawa who is on sabbatical from Shehu Shagari College of Education, Sokoto. Others were management staff, Senior Research Fellows and Research Fellows, Consultants, senior officers, and other staff of the Centre.